ACFA 2022 Industry Conference wrap-up
25 Oct 2022
The ACFA 2022 Industry Conference was held in late October at the Crowne Plaza Melbourne. Industry colleagues gathered to spend time investing in themselves and take the opportunity to network face-to-face once again.
Opening the day's proceedings, ACFA CEO Dean Brakell, shared "It is exciting for us to be able to host a Major ACFA Event here in Melbourne". Dean also took the opportunity to thank Peter Gill for his more than 20 years of service on industry association boards.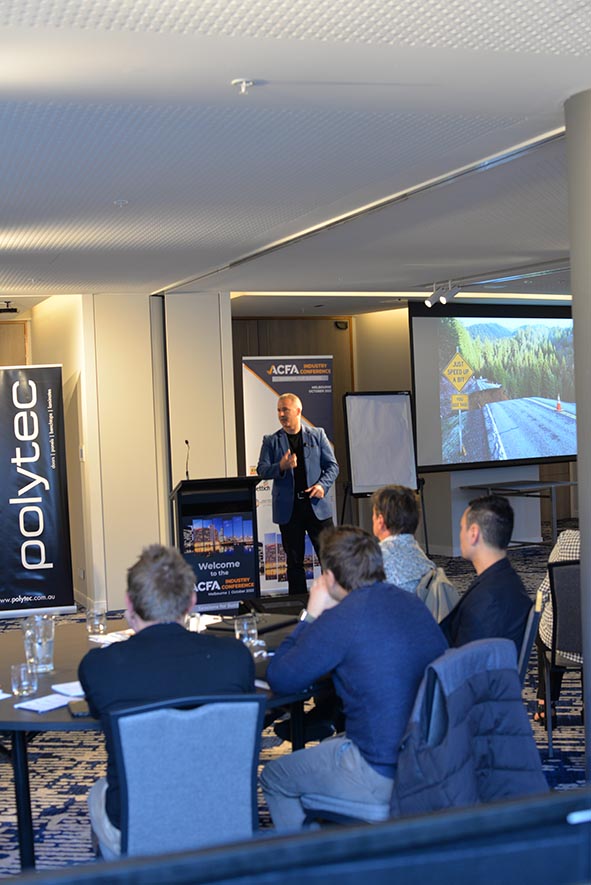 Keynote Speaker Michael Licenblat challenged the attendees about their mindset when facing pressure in business, and the need to 'flow' rather than 'fight' the challenges they face.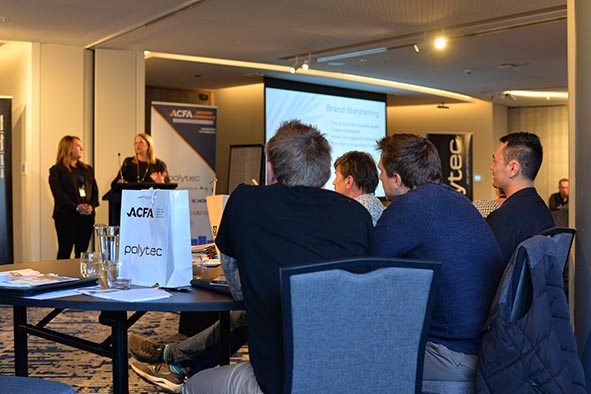 Session Speakers also included Andrea-Lucena Orr, who shared Dulux's Colour Trends for 2023; Ledlin Lawyers took everyone through the dos and don'ts of Business Contracts, and Tim Woods from IndustryEdge took a look at where the market is going to help businesses prepare for the future. Rebecca and Melanie from House of Social finished the day by reminding attendees that even the largest businesses can make mistakes with their social media, how to build your brand and how to deal with negative reviews.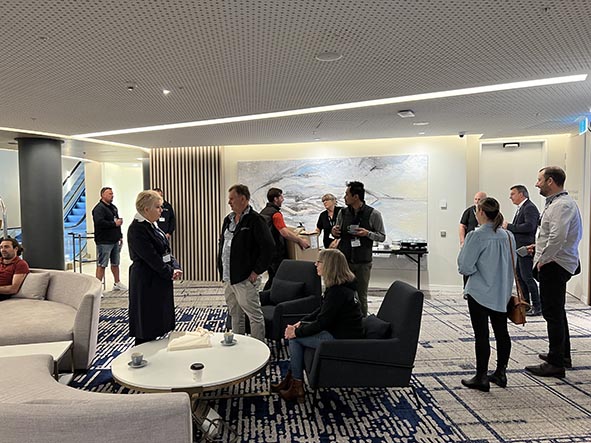 Many of the attendees commented about being able to take the content back and implement some of the ideas into their own businesses. Jess from Clamor Cabinets expressed that it was; "An enjoyable and super informative day – we are looking forward to implementing various take-home messages into our business."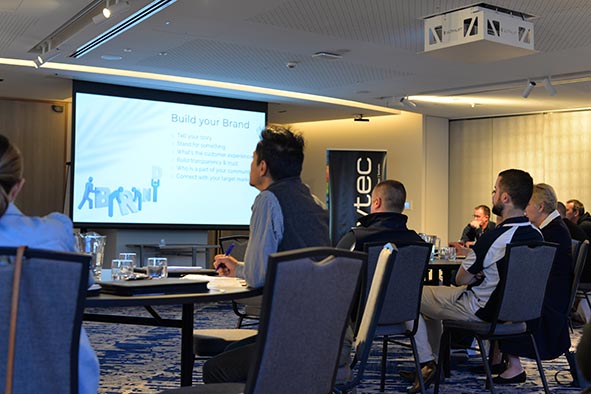 Chris at CL Kitchens commented, "I loved the content, as a small business we found it helpful for both my wife and myself. I also appreciated the opportunity to speak to the Trade Partners about their latest products."
At the Conference, ACFA also announced that the 2023 ACFA Industry Awards will be held on Friday 15th September 2023 for projects completed between 1st July 2021 and 30th June 2023. Stay tuned for applications opening in April next year.
For more information on ACFA, visit acfa.net.au